Welcome
to the
Family Faith Formation
Website
This Sunday's Mass: (2-28-21)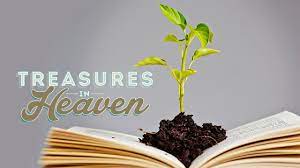 Video Masses will continue to be offered for the foreseeable future while the church will be open for you to come to Mass.
Each weekend Masses will take place on Saturday at 5:00 PM, and on Sunday at 8:00 AM,  10:00 AM, and 12:00 noon.  The weekend schedule will continue to be evaluated to allow for everyone to be admitted to Mass.
If you have not picked up your books or have not registered as of yet, it is not too late. Please come to the Family Faith Office or call us at (631)567-1765.
We thank all our parents who are working so hard with their children at home as we navigate this unknown territory of having our entire religion program for the children take place at home instead of in-person classes. You are in our prayers and please call the Family Faith Formation Office if you have any questions (631 567-1765).
Family Faith Formation Announcement regarding classes for the 2020/2021 school year.
We hope all our families are doing well during this very difficult time. We know that Church can be a place of strength and support for our parishioners, especially when we need those gifts as much as we do now. The pandemic leave s us with so many questions for which we may not have the answers.  And yet our Family Faith Formation Office feels that religious formation is of the utmost important for our children. Keeping our children and adults safe is also of the utmost importance. We have taken the past few months to interview our catechists and other interested parties, and to have zoom meetings and discussions with many religious publishers for our curriculum in the coming year.
After much discussion, we have chosen a curriculum that offers a good background of teaching our children the faith along with the necessary preparation that is needed for the children to receive sacraments. We know that this year may be quite a challenge for our students and parents when it comes to schoolwork. With the hope of not over burdening our children with too much computer time or too much book work, we believe this program offers a selection of both.
For Level 1 thru 6 we have purchased a program that offers a hardcover copy book along with the ability to do the lessons on the computer with a final assessment on the computer that will be sent to the office for review. We can send messages to each individual child and they can message us. We are still considering having a catechist mentor for small groups, but that is still in the works.
For Level 7 thru 8 we are going to use the Chosen Program that we have been using with our Level 8 students for the past few years. There is so much wonderful information in this program that we are able to use it for 2 years. It is a video-based program with a book. Internet access will be needed, so if you do not have internet, we do have the actual DVD's you can borrow.  We will provide an access code which will be the login information. Your child can watch this anywhere that you have internet. There are a few questions for your child to answer after each segment that they view.
As far as workshops go this year, we will be videotaping certain workshops for your child to view with you or will have a written take home to complete. All of this will be found on our website so please check it weekly. There will be no printed calendar this year. All the grade level agendas will be found on the website, stjohnnepomucene.com. We plan on starting the week of October 4th.
Material pick-up will be necessary.  We are open Monday-Thursday from 10-2 pm. If you need a later time please let us know.
If you have not registered, please download a registration form from our website found under the Faith Formation tab. If you are unable to pay at this time, please do not hesitate to register. We look forward to a very relaxed yet educational and spiritual year.
Stations of the Cross for children:
Grade Level Agenda 20/21:
Lessons will be done weekly. When you click on the agenda it will bring you to Christ in Us Program. Be sure to select your child's grade level to see the next lesson.
Level 1 Please practice the Our Father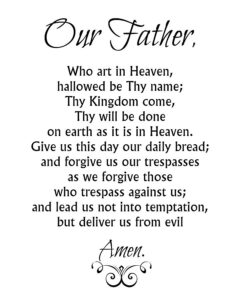 Reconciliation Video part 1
Part 2
Part 3
Reconciliation information:
Learning the Rosary for our Level 5 students:
Reading the bible for our Level 6 students:
Level 8 please be sure to pick up your second book from the Family Faith Office.
Forms
Journals are due the week of February 8th, 2021.
We are closed the week of February 15th for Winter Recess. Please bring journals the following week to Family Faith. Please do not drop journals off to any other office.
These are the pages for the Level 7 Journal:
These are the pages for the Level 8 Journal:
Workshops for Level 7 & 8:
If your Level 8 student attended Social Justice last year he/she does not have to repeat that workshop.
Information letter for take home workshops:
Level 7 & 8 information letter 2020
Level 7
Level 8
Calendars
There will be no printed calendar this year. Please see the grade level agendas.
Children's Activities- Each activity has a direction page and an activity to do. Please enjoy!!
Jesus has a special meal with his friends page 1
Jesus has a special meal with his friends page 2
During Advent: Our Families Prepare
During Advent, Our Families Prepare
We light candles on an Advent Wreath
We light candles on an Advent Wreath
We Prepare Our Heart for Jesus' Birth
We Prepare Our Hearts for Jesus' Birth
Mary and Joseph Prepare for Jesus' Birth
Mary and Joseph Prepare for Jesus' Birth
The Angel told the Shepherds About Jesus
The Angels Told the Shepherds about Jesus
Mary is the Mother of the Church
Mary is the Mother of the Church
Holy Communion is Not the Same as Food
Holy Communion is Not the Same as Food
Jesus Teaches Us How to Forgive
Jesus Teaches Us How to Forgive
This is a cute story on creation you can share with your children:
Another cute story about Jesus the Teacher:
Link to our music video
This is a link to all the services so far on Youtube:
https://www.youtube.com/playlist?list=PL9Hvh0EVKrkbjBzVy_0N61YBni4DgfZvA
Joining the Ministry of Family Faith Formation-
This year we will not be asking for volunteers to be catechists.
Jesus taught us to love God and one another. Help spread the love by volunteering to help in this very rewarding ministry. We could use catechists (teachers), class aides, office volunteers, parking lot safety help on Mon. and Tuesday evening, high school students to tutor one on one etc. We provide catechetical ministry to families at the center, Monday and Tuesday we could use help any of those days.
Please call us at 567-1765. Thank You.
Family Faith Formation Business Hours-
We are presently open on Monday thru Thursday from 10-2 pm
Contribution for each grade for Outreach- Our Outreach is supporting many families right now. If you are able to donate please leave your items in the back of the Church on the food carts. Thank you for all you do for our parish family!!
Level 1 Cereal
Level 2 Peanut butter/Jelly
Level 3 Juice boxes
Level 4 Juice
Level 5 Macaroni and Cheese
Level 6 Tuna Fish
Level 7 Pasta
Level 8 Pasta Sauce
Like us on Facebook at St. John Nepomucene Family Faith
Sign up at Remind.com to receive all messages. This will be our only form of communication for important messages and reminders.
Special Needs- if you have a child who has special needs and would like to register please let us know. Every child is eligible for his/her sacraments. This year we will do our best to personalize a program for your child. We are not having a weekly class due to the pandemic.
THIS IS UNDER NORMAL CIRCUMSTANCES:
We offer a special needs class for any student who requires a special education placement. Our catechist is a certified Special Education Teacher who provides Sacramental Preparation as well as weekly Religious Education lessons for our students. Along with our catechist we have many assistants who are there to provide a loving, nurturing environment for our children. Levels 1 thru 8 are welcome. Please contact us and let us know if you have a child who has special needs. All children are welcome to receive his/her Sacraments and gain a foundation of the love of Jesus Christ.
Altar Servers – At this time Altar Serving is on hold for the reopening of Mass
Students entering 4th grade and older are welcome to join the altar servers. Training dates will be posted in the bulletin as soon as they are available.  Please contact Mrs. Deb Bartlett, (631) 244-0663.
Altar Server Training:
There will be an announcement as to when the next training sessions will take place.
Please also always check the Bulletin  for updates, changes or new events.  Thank You