PARISH SOCIAL MINISTRY – OUTREACH
United in prayer and action, may we become a visible sign of God's love.
Posted 20 September 2020
Parish Outreach Hours
         Currently, our office is open:
  Mondays, Tuesdays, Wednesdays, Thursdays 10:00 am – 3:00 pm
and Tuesday evenings 6:00 – 7:00 pm
            Should you have questions or would like to volunteer, please call us at 631.567.1995 during those times.  If you cannot get through, please leave a message and we will get back to you as soon as possible.
            Please note that our email has changed to sjnpsm@gmail.com. 
The Bob Walther Food Pantry of St. John Nepomucene PSM/Outreach remains open to any family needing food who resides in Bohemia, Oakdale or West Sayville, without  regard to religious affiliation.
Currently, the Food Pantry is open:  Tuesday, 10:00 am – 3:00 pm and  6:00 – 7:00 pm
Wednesday, 10:00 am – 3:00 pm
Thursday, 10:00 am – 1:00 pm.
Numbers Fed this Past Week
This past week, we provided food for 50 families totaling 77 adults, 33 children and 6 seniors.  This is nearly 150% higher than the numbers we would usually be feeding at this time of the year.  We also fed 11 families that are served by Eastern Suffolk BOCES through their Migrant Farm Worker program.  We can only do this because of your continued generosity and kindness.  Please see below for the items most needed this coming week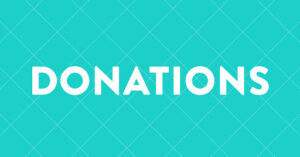 Food Pantry Needs (in order of greatest need):
NON-PERISHABLE FOODS and SUPPLIES
(Please leave on the carts in the lobby of the church, 9am – 9pm daily,
or bring to Outreach Tue-Wed-Thurs 10 am – 3 pm)  
Rice (1-2 lb packages) or Rice Mixes
Mac & Cheese
Juice boxes or pouches
Canned fruit (peaches, pears, pineapple, mixed fruit)
Spaghetti
Rice (1-1b packages)
Canned Vegetables: Green Beans, Corn, Peas and Carrots
Peanut Butter (small/medium-sized jars)
Individual beverages (8-20 ounces): water, seltzer, juice, sports drink, iced tea, soda
PERISHABLE FOODS (Please drop off at Outreach T-W-Th 10 am – 3 pm)
  Ground beef OR ground turkey in 1-lb. packages
  Hot dogs
  Fresh veggies, such as carrots, onions, celery, potatoes etc.
OTHER
Gift cards to local grocery stores in $10 amounts
This will allow families to purchase the eggs, butter, extra milk and fresh produce.
Gift certificates to Pizza Network (they will match).
Curbside Pick-Up OR Delivery
We are providing contactless, curbside pick-up whenever the Pantry is open, and delivery on Thursday mornings for families without transportation, those who are over 65 or anyone with an underlying medical condition.  We need to hear from families by Wednesdays at 12 noon if they wish delivery.  We could not continue this work without the amazing numbers of parishioners who have stepped up to volunteer.  Thank you for enabling us to help so many so fully.
Donations Received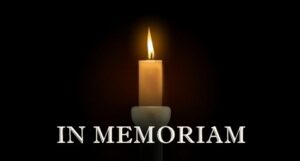 IN MEMORIAM donations for:
Bill Bendert
Edward Bergeron
Christina Ciaramella
Michele Hopkins
Pauline Horan
Edwin J. Howard
Katelyn Lowery
Patty Maertz
Carlo Micolo
John R. Monahan
Jack O'Loughlin
Marie Richardson
Robert Rosa
Kathleen Schriefer
Lee Steedle
Pat Stettner
Joan Sutter
Bob Walther
We ask that you keep them and their families in your prayer.
Constant Thanks
I may sound like a broken record, but every day my prayers are FILLED with abundant gratitude for ALL that our you, our volunteers and parishioners, are doing to support this ministry; your contributions of time, presence, funds, gift cards, baked goods, homemade soups, fresh produce and non-perishable items for the pantry allow us to serve so many in need.  We could not continue this essential work without every bit of your support.  Truly, your contributions are an expression of God's merciful presence, and a sign of your own good, compassionate hearts.  Truly, you touch me by your overwhelming generosity.  Thank you for enabling us to serve so many so faithfully and so generously.
From Us to Our Corporate Sponsors
We are also grateful to members of the wider community, especially our corporate sponsors,  for the ways you empower us to serve those in greatest need among us, including:
 Bombas Socks
Boy Scout Troop 76
Connetquot Teachers Association
Knights of Columbus, Sunrise Council
Modern Italian Bakery
Panetta Physical Therapy
Pizza Network
Pilot Club of Greater Long Island
The Transport Workers Union Local 252
From our Families to All of You
I cannot begin to convey the hope, comfort, and, yes, LOVE,  that your donations provide to those we serve.  Our families are so very grateful; daily I receive thanks on your behalf, in words, in cards, notes and phone calls.  Here is an excerpt from some notes I have recenetly received —
We would like to thank the staff, volunteers and parishioners of St. John's for the hard work and love you put into offering our family such support throughout the year. May God bless you. 
The C family
The food you send me is really wonderful. I will be 94 this month, and with this virus, I have not left the house since March (doctor's orders).  I pray to God in thanksgiving for all of you.  Stay safe.
D
Thank you so much for all of the generous gift cards for Back to School. I am looking forward to working hard this year and making you proud.  Let's all stay healthy and safe!
B
Thank you once again for your kindness and generosity, and for your hard work at Outreach all through this crisis. I am running out of words to express my gratitude for the gift of food, and the wonderful people who deliver it twice a month.  Just know that I deeply appreciate your kind support.  May God bless you and keep you well.
Our family would like to thank your whole congregation for our food each month, and our son's school supplies. We greatly appreciate all that has been given to us from your church.  We feel you have all put forth many efforts to help our family in this time of extraordinary need and crisis.  We could not make it without your help every month.  God bless you and stay healthy!
The T family
Back to School Program
Because of your extraordinary outpouring of generous donations – of backpacks, gift cards and money contributions – we distributed more than $7,300 in supplies and gift cards to nearly 80 children last month.  Due to a charitable donation from Bombas, every child also received two pairs of brand new Bombas socks to start the new year.  THANK YOU for your contributions to help the children of the families we serve.
In addition, our clothing partner, Starfish Swap, provided full bags of new/gently used clothing (as well as footwear and accessories) to every child who requested such assistance – packed with care into their signature blue bags.  Anyone who donated children's clothing this past summer should be pleased to know that you helped Starfish Swap distribute more than 5,000 articles of apparel to our children, as well as other children in Suffolk County who access this exemplary organization's services through agencies similar to ours.
If you still have donations of children's clothing, please contact Jaci Fong, the Executive Director of Starfish Swap, at 631.699.5085
Suffolk Cares
            In July, Suffolk County launched a new program to help address the urgent food needs of homebound/non-mobile persons, that is those who are without ANY access to transportation.  All you do is:
Call 311, if you are in need of food and without any access to transportation;

Monday – Friday
9:00 am – 4:30 pm

Be prepared to answer a few questions as part of 311's assessment.
Be ready, when approved, to receive a box of non-perishable food with 24-30 hours of your request.
Be assured that food will be delivered to your residence without contact.
Remain confident that your information will remain confidential.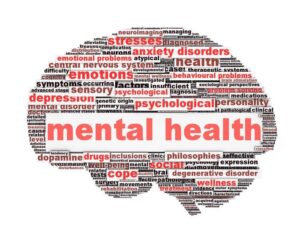 Mental Health Services
            During this difficult time, there may be added stresses on one's mental health that may require professional intervention.  So I offer the following resources available in Suffolk County.  All inquiries are kept confidential, and many are now offered without requiring in-person visits.
            First, see the website of Suffolk County:
Open 9 AM to 5 PM Monday through Friday : (631) 853-8500
Family Service League – DASH hotline: 631) 952-3333
For Information and services regarding Developmental Disabilities and Mental Retardation: 631) 434-6100
US Census Information
The 2020 Census is still ongoing. If you have not already done so, you can complete your questionnaire online at www.2020census.gov or by phone. Customer service representatives are available every day from 7 a.m. to 2 a.m. Eastern Time on the following phone lines: English: 844-330-2020, Spanish: 844-468-2020.
St. John Nepomucene Church
1140 Locust Avenue
Bohemia, NY 11716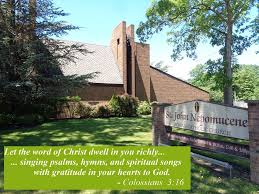 ​