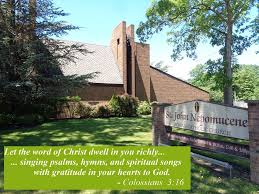 This Sunday's Mass (6-13-21)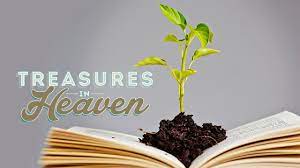 The Catholic Faith Network (CFN) will provide televised and online daily Masses, including Holy Week and Easter Liturgies, as well as other devotional and spiritual programs.  (Optimum channel 29/137, Verizon FiOS TV channel 296, and Spectrum channel 162/471.)  CFN is also available on selected cable and satellite systems and through 24/7 live stream at CFNtv.org.
Video Masses will continue to be offered for the foreseeable future while the church will be open for you to come to Mass.  Masses will take place on Saturday at 5:00 PM, and on Sunday at 8:00 AM,  10:00 AM, and 12:00 noon.  The weekend schedule will continue to be evaluated to allow for everyone to be admitted to Mass.
WE ARE BACK AND WE ARE DELIGHTED TO SHARE THE EUCHARIST WITH YOU AGAIN!
 With extreme joy and gratitude to God, we are happy to welcome back members of our parish family after three months of difficulty and separation. As progress continues to be made against the corona virus, we are so happy to gather with you around the Lord's table and to share the Eucharist. As we have mentioned previously in the bulletin, we still must be very careful to protect everyone's health, and therefore the celebration of Mass will look somewhat different. Those details can be found  below, but the DECISION OF WHEN TO COME BACK TO MASS IS YOURS.
IF YOU HAVE DRIVEN DOWN LOCUST AVENUE IN THE LAST FEW DAYS, YOU MAY HAVE NOTICED OUR "WELCOME BACK" SIGN ON THE FRONT LAWN WITH THE TIMES OF MASSES FOR OUR SUMMER SCHEDULE: SATURDAY AT 5:00 PM and SUNDAY AT 8:00 AM 10:00 AM 12 NOON
IF YOU THINK YOU SHOULD WAIT AWHILE BEFORE YOU COME BACK, WE UNDERSTAND!
REMEMBER! THE DECISION ABOUT WHEN TO RETURN IS YOURS.
Many thanks to everyone for wearing a mask when you come to Mass, and for the effort to continue the social distancing.
We will continue to celebrate a 9:00 AM Mass each morning from Monday through Saturday. Please stay in touch with our parish website or call the Parish Office to keep updated.
To help you make that decision, the Bishop's Office has emphasized the following:
1. The Bishop has dispensed all Catholics of every age from the obligation to attend Mass on Sundays and Holy days.  This dispensation remains in effect until further notice. This means there is nothing wrong in deciding to stay home if you just don't feel comfortable or safe in venturing out or in being in a large group of people. Use your own good judgement. The corona virus is still a reality and if you choose to wait before you come back to Mass, that's OK.
2. Those who are at higher risk for the corona virus which is anyone who is over 65 years of age or anyone who has an underlying health condition are encouraged to stay home.
3. Anyone who is not feeling well and anyone with a fever or a cough should not come to church to attend Mass, or for any other ceremonies or purpose. A WORD ABOUT THE SCHEDULE The Bishop's Office, in cooperation with New York State, requires that we maintain social distancing at all times. In order to maintain the "distancing" of 6 feet, only 1 out of every 3 pews will be open for seating, with the other two pews sealed off. For us that means that our church will be "filled" when we have about 80 to 90 people at Mass, depending on how many of those attending are families who sit together or individuals sitting alone. Given everyone's concern about the virus, it is impossible for us to predict how many members of our parish family will feel comfortable coming back to church in the first few weeks that we are open. It may be a small group and coming back to the numbers of people we used to see at church may require a very gradual process of rebuilding. On the other hand, if a large number of people come back right away, we are concerned that we might have to turn people away at any given Mass because the church is "full," that is, full according to the distancing requirement.
IF NECESSARY, we will be ready to accommodate an "overflow" crowd with a second Mass downstairs on the Lower Level. For this weekend, we will repeat the schedule that we had for last weekend and that is 5:00 o'clock Mass on Saturday evening,    Mass will be at 8:00 o'clock in the morning, 10:00 o'clock, and 12 noon on Sunday. We also must schedule the Masses 2 hours apart to allow time for the church to be disinfected between each Mass. Since we are finding our way back to some "normalcy", it may be necessary to change the Mass schedule on future Sundays. Please stay in touch with our website or call the Parish Office to keep updated.
Returning to church to celebrate Mass with our beloved parish family fills us with joy and hope for the future. At the same time, we would like to offer some facts to help you prepare for the changes that you will experience in church because of the pandemic. Our hope and prayer is that many, if not, all of these changes may be temporary. Just as we have tried to be patient with everything else that has happened in these extraordinary times, so let us pray for patience with the different ways that we will be praying together.
How will Mass be different? Knowing that we still must be cautious, the following measures will be necessary in order for us to gather for Mass:
1. Everyone will be required to wear a mask in order to enter church and the mask must stay on for the duration of Mass. The only exceptions to this will be children who are two years old or younger and people who have breathing difficulties.. As we have heard so often, the masks are not only to protect one's own health but for the health and safety of people around you.
2. In the parking lot, in entering church, and after you are inside, everyone must practice social distancing. That means a distance of at least 6 feet from another person. The only exception to this is people who live together or traveled to the church together. Couples or families may sit together but once a group is seated, the next group or individual must be at least 6 feet away.
3. There will be no missalettes or bulletins available because of the danger of communicating the virus when they are touched by others.
4. Singing will be kept to minimum. While our Music Ministry is always ready and willing to serve as they have done so beautifully in the past, those attending Mass should only sing the usual responses if they have a mask on because vigorous singing may increase the spread of the virus.
5. There will be no holy water fonts in order to lessen the spread of the virus, but if you wish to take holy water home, you may obtain it in the room behind the main altar.
6. Collection baskets will not be passed from hand to hand. The collection for each Mass will be taken up by placing large baskets at the doors of church. (We should note here how grateful we are to so many people who have been mailing in their weekly donations. After thirteen Sundays with no collection being taken up, your generosity is so appreciated. We have ordered collection baskets with long poles so that sometime in the future, we will be able to take up a collection in a manner that is more safe than "passing the basket" by hand. (continued)
7. For the time being, our altar servers who do so much to add to the dignity and the reverence of our liturgical celebrations will be on "hiatus" to protect their health and to allow for social distancing up on the altar.
8. At the beginning of Mass, the priest and the other minsters such as the deacon and the lector will not process up the center aisle nor will they process down the aisle at the end of Mass in order to avoid close contact with many people.
9. For the same reason there will be no Offertory procession whereby parishioners bring up the gifts of bread and wine for the Eucharist.
10. The Sign of Peace will be omitted until further notice.
11. The distribution of Communion will take place not during Mass but after Mass has ended. After the final blessing, the priest, and the deacon and the extraordinary ministers will go to their communion stations as usual. Those who wish to receive communion may come forward in the usual way. As always, we respect each person's decision as to whether or not to receive communion, especially because of the pandemic. Those who are not going to receive can exit the church after the final blessing. Those who are going to receive can come up in the usual way to one of the communion stations. As they do so they remove their mask and if they have gloves, they are removed as well. After receiving communion, the person may offer a brief prayer of thanksgiving before leaving the church. Communion from the cup will not be offered until further notice.
12. For health reasons, everyone is strongly encouraged to receive communion in the hand since it dramatically lessens the possibility of the virus being spread. Each person still has the right to receive on the tongue. All those waiting on line to receive should remain 6 feet be- hind the person in front of them. There will be markers on the floor to indicate the 6 foot distance.
PLEASE NOTE: We will continue the video version of our Sunday Mass until further notice, and we thank so many parishioners who have responded positively to the video. As so many have said, "it's not the same as being there," but we are happy to have the contact with you. One more thought and a prayer: On this weekend when summer begins and we celebrate Father's Day, we pray: Lord, gather us together for a new season of light and hope. Help us to be grateful for all who have played a "fatherly" role in our lives, for their wisdom, their protection and care, and for the guidance they have lovingly shared with us. And as you, Lord, are Father to the whole human family, bless us with the power of your love. In these difficult days, we ask you to restore us and the whole world to health and to peace. Amen.
Link to our music video
Please continue to use the parish website for updates as we receive them.
This is a link to all the services so far::
https://www.youtube.com/playlist?list=PL9Hvh0EVKrkbjBzVy_0N61YBni4DgfZvA
Donations
If you would like your weekly donations to occur automatically just click below:
https://membership.faithdirect.net/NY917
If you must contact any one here at Saint John's for an emergency, please call 631 589-0540 and leave a message.